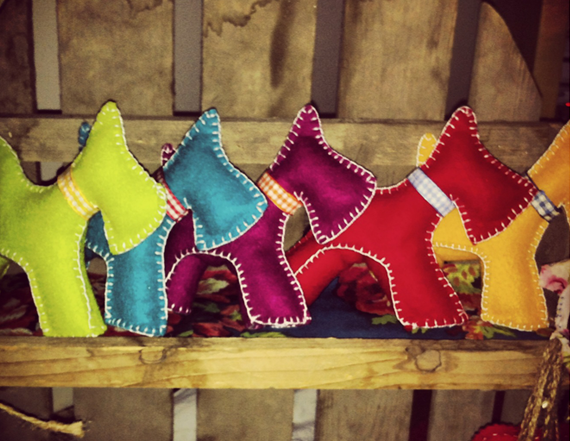 Welcome to the new Sewn by Scarlet website. It has taken months of planning to create it but I love it and I hope you will too. On the site you can see and buy the latest gifts and goodies I've been making; read about my life, the universe and everything in this blog; check out dates for craft fairs I am going to; or drop me a line to discuss a commission and/or quiz me on a particular product.
My thanks goes to my website designer who had more patience than Dr Karl Kennedy.
Some could argue it is apt that just before Halloween my website becomes alive. It's purely just timing I assure you, there is nothing scream-inducing or terrifying on here. Apart from my gallery of haunted houses and dismembered bodies.* Mwahahahahahah.
*Just kidding.