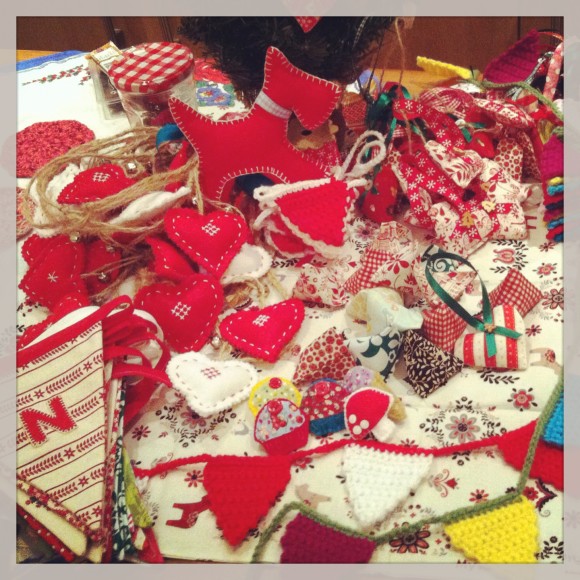 THE countdown has started to the big day.
I've been making a list, and checking it twice…No, not for Christmas. But for a Christmas fair.
I'm talking about the Appleducks Handmade With Love fair in Tunbridge Wells on Saturday (November 16). It's a big, beautiful fair, jam-packed full of talented souls selling extraordinarily wonderful gifts and unique items. It is definitely a million miles away from the slightly eccentric and stereotyped view of craft fairs, which usually includes some crazy lady selling knitted scarecrows in a damp village hall.
Which means I want to go to this fair, knowing I've made the very best I can make. And because it's a Christmas fair, I'm including Christmas decorations in that list.
So… the Christmas music has been playing on my ipod since late August. Copious amounts of jingle bells, red and white felt, festive fabrics and small buttons shaped like gingerbread men and Christmas trees have been brought into my home, and I'm pretty sure if I dressed as an elf I could convince holiday makers to ditch Lapland this year and visit here for a truly authentic Christmas.
It still feels like there is a lot to do this week and the list has a number of items not crossed off yet. So tonight I started to take pictures of the festive makes (not including the other items I normally have on my stall, like cushions and toy animals), and there seems to be a lot. I think. I hope.
Right, back to Santa's workshop.