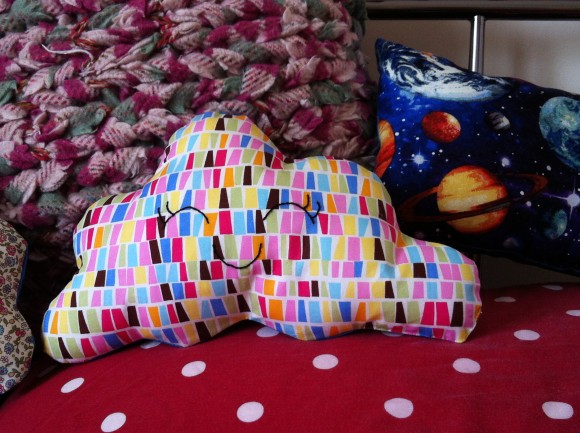 It's been ages since my last blog post. I hadn't realised before now. This year has flown. I've been busy, both in stitching and non-stitching matters and somehow I've neglected the blog for the same amount of time people normally take to have babies.
I've also been having a think about this blog – I want to continue to share my makes with you all, but I think perhaps sharing a little more of my life will help to explain where the inspiration for the makes comes from.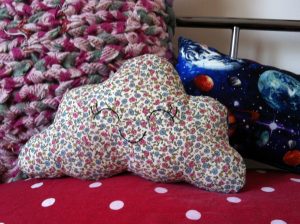 Tonight, I don't think I need to explain too much as to why I have made these cloud cushions. You only need to look out of the window at the tempestuous weather to realise that.
I cannot believe it was only a few weekends ago I was wandering along the beach near Broadstairs, picking up shells, and watching the sky turn a stunning hue of pink as the sun set on a lazy Sunday.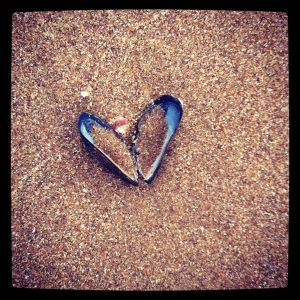 The temperature is dropping as we are well and truly in Autumn but I really don't mind that at all. Autumn is a fantastic season which leaves me smiling. From the simple pleasures of knitting a new scarf or noticing the wood-burn smell coming from houses as you walk down a street, to stocking up on chestnuts, pumpkins and even baking my own bread. These are the little details which remind me to stop and appreciate my surroundings. As my dad says, time and tide wait for no man. It's true – moments can be fleeting so if they inspire you to craft or stitch or paint, then grab 'em now and see what adventures await.