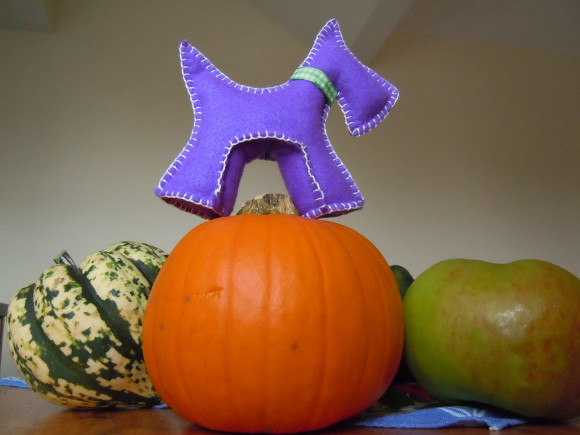 I HAD vowed this year to concentrate on making items for the festive season. But right in the middle of the chaos of Scandi-inspired fabric, little jingle bells and metres of red and white felt, appeared this Halloween-themed Doggins, in gothic purple with an eerie green collar.
Maybe it was down to my new-found obsession with the Walking Dead and Hammer horror films (yes I know I'm late to those parties), or maybe it was a delaying tactic so I would have another reason for stocking up on pumpkins and squashes instead of finding a recipe on how to cook them.
Either way, the hell hound has been sewn and I think he looks more treat than trick.
Right, back to the jingle bells.